Does anyone else love having cookies as part of their breakfast? I especially love dunking cookies in my morning cup of black coffee (Kicking Horse Coffee all the way!  Kick Ass being my favourite blend by the way). Lately, I've been enjoying these Gluten Free Dairy Free Cocoa Cookies with my morning coffee.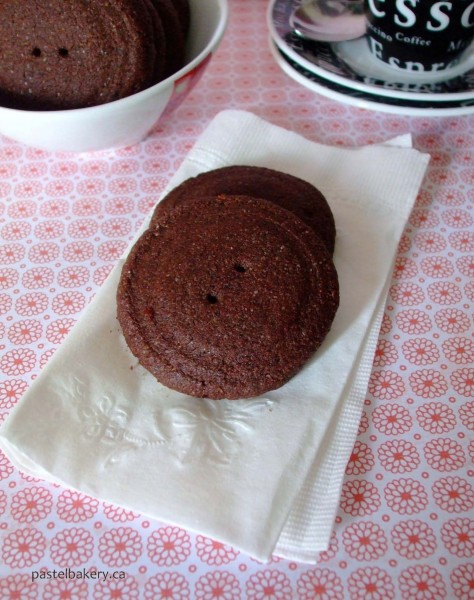 Because really, who doesn't want to start their day off with chocolate? I know I'm all for it, but at the same time I don't like the idea of filling my plate with sugary cookies containing absolutely no nutrients. Don't get me wrong, I love sweets, but I believe there's a time and a place for them. Maybe when I was younger and it was easier to burn off those extra morning calories, but let's face it…those days are looong gone!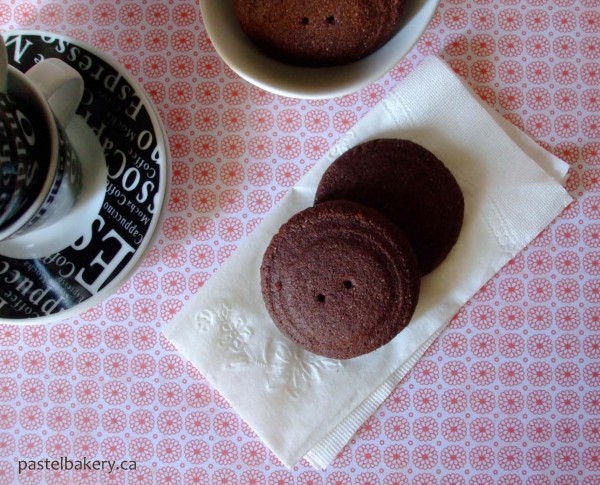 I made a first batch of these Gluten Free Dairy Free Cocoa Cookies a few weeks back for my father-in-law who had been asking for some low glycemic gluten free cookies. Since then, I've already made 2 more batches. Yup, they're that good. At first I was a bit skeptical of making a cookie with no sugar. Yes, I realize I previously made these Almond Butter Blueberry Muffins only using agave nectar, but still…cookies….with no sugar?? Hmmm, wasn't sure about this one. But I was surprisingly pleased when they came out of the oven (and popped right in my mouth!
).  Aside from being a very quick and easy chocolate cookie to whip up, these Gluten Free Dairy Free Cocoa Cookies are so soft and chocolate-y, you'd think you were biting into a brownie!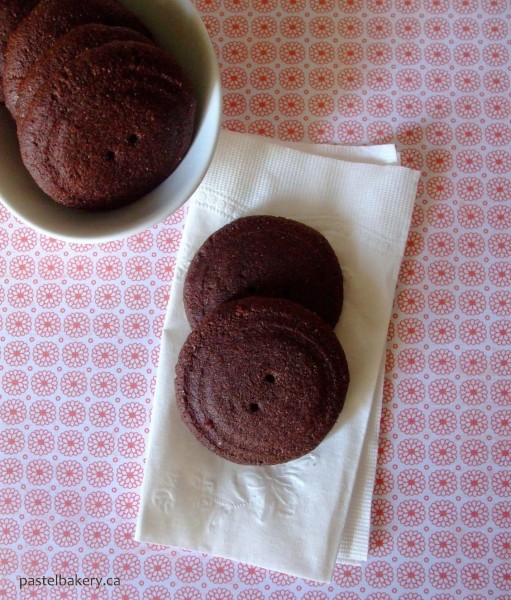 I think these would taste great crumpled up in the Gluten Free Dairy Free Vanilla Bean Ice Cream I made about a week ago. Or even better…making chocolate ice cream sandwiches with them – hello!
So on another note, this will be my last post for a few weeks. Well at least my last post featuring a gluten free baked good I created. I will be heading away for a vacay to sunny Spain (yippee!). As I do every time I visit, I plan on exploring the latest and greatest gluten free products available in stores. It's so exciting to see all the gluten free products available in other places. And so many options which I can't find here at home. Needless to say, my suitcase will probably be crammed with gluten free goodies when I head back home. I will also have the opportunity to explore a new city on this trip – Barcelona! With the numerous visits I have made to Spain, it's surprising it's taken me this long to include Barcelona as part of my trip. I mean aside from the amazing architecture, it is afterall Desigual headquarters (aka my paradise!) – again, why has it taken me this long to plan a visit?? There are 2 places I am super excited to visit: 1) a small sandwich shop which has gotten rave reviews and also offers gluten free sandwiches. Do you know how long it has been since I have had a kick-ass sandwich??? Since I had to eliminate gluten over 5 years ago, so yeah, I'm excited. And, 2) an Italian restaurant, again with rave reviews, which offers fresh homemade gluten free pasta! Lucky for me, I plan on doing lots of walking so I can over indulge on food.
 I'll also be in Madrid at some point and plan on checking out Celicioso Bakery. After seeing shots of their delicious treats on Twitter, I know I MUST make a stop there.
So, I will try to post about my travels, but incase I get swept up in relaxation, please be sure to check out my twitter feed, as I will be tweeting along the way.
In the meantime, I leave you with the recipe for these yummy Gluten Free Dairy Free Cocoa Cookies. What are you waiting for? Go get baking!
Pure deliciousness!
Eva
Gluten Free Dairy Free Cocoa Cookies
Super soft, easy to make chocolate cookies. Gluten Free, Dairy Free and Egg Fee.
Ingredients
1 1/2 cup almond flour
1/2 cup buckwheat flour
1/2 cup unsweetened premium cocoa, sifted
2 tbsp tapioca starch
2 tsp ground cinnamon
1/2 tsp baking powder
1/4 tsp baking soda
1/2 cup coconut oil
1/4 cup agave nectar
1 tbsp vanilla bean paste
Method
Preheat oven to 350°F. Lightly spray or line cookie sheets with parchment paper and set aside.
In a medium bowl, combine dry ingredients and set aside.
In bowl of mixer, cream together coconut oil, agave and vanilla.
Add dry ingredients and mix dough comes together.
Roll by hand about 1 tablespoon of dough at a time into small balls, and place on prepared cookie sheet. Place balls about 1" apart from each other. Flatten balls slightly, using the bottom of a glass.
Place in oven and bake for 8-10 min. Let cool on cookie sheets for 2 min before transferring to wire racks to cool completely.
http://www.pastelbakery.ca/gluten-free-dairy-free-cocoa-cookies/
Copyright 2014 Pastel Bakery: Gluten Free Desserts . All Rights Reserved | www.pastelbakery.ca