Ode to my Coffee Maker
This past weekend you left me,
With an empty cup in hand.
No warning sign, no goodbye,
After all these years I ask 'why?'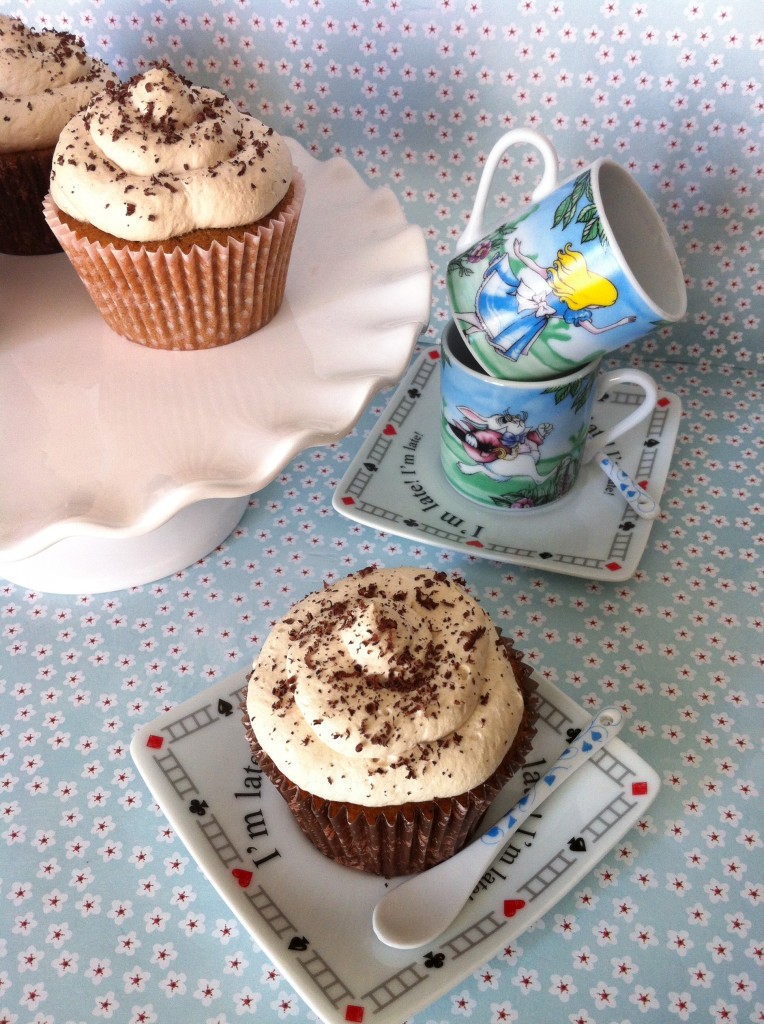 I promised myself I wouldn't cry,
I promised myself I would move on.
And so I bought a replacement,
But it's not the same.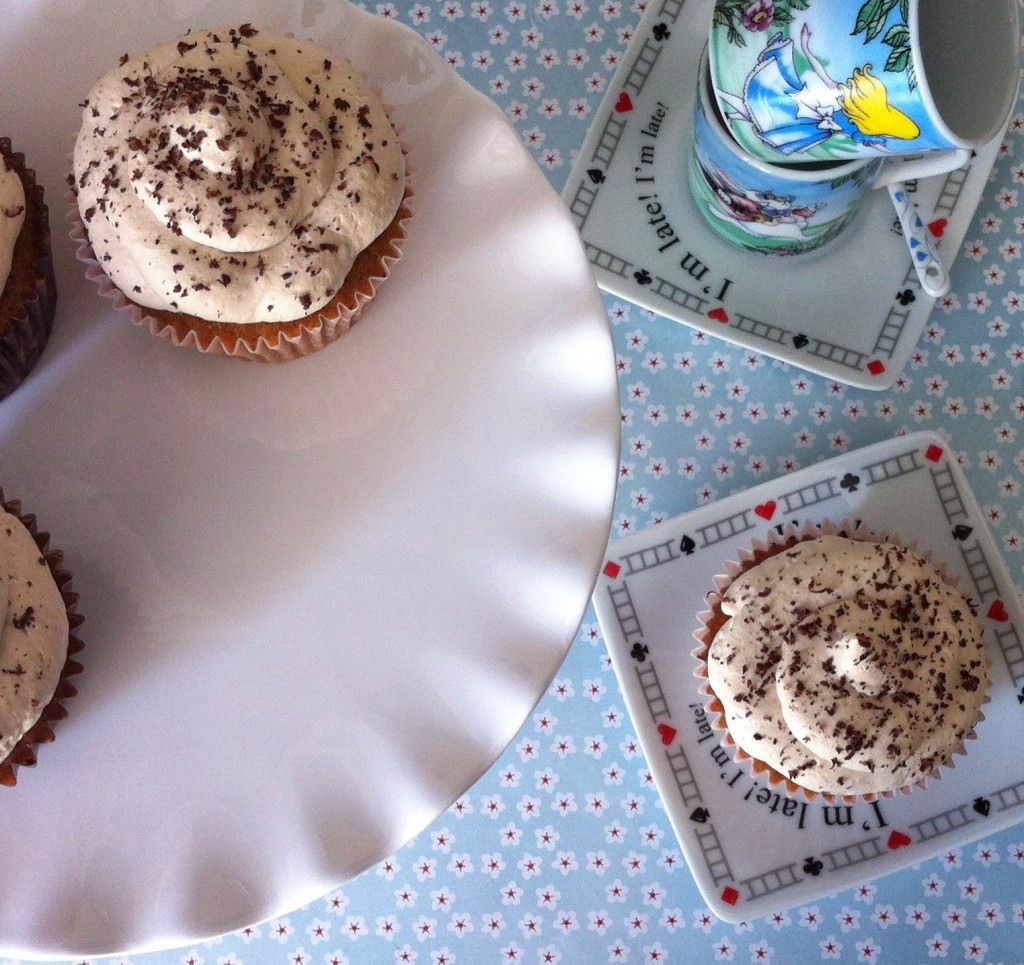 You were good to me,
You made a damn good cup o' joe.
And to honour you my friend,
I made you these Gluten Free Dairy Free Tiramisu Cupcakes.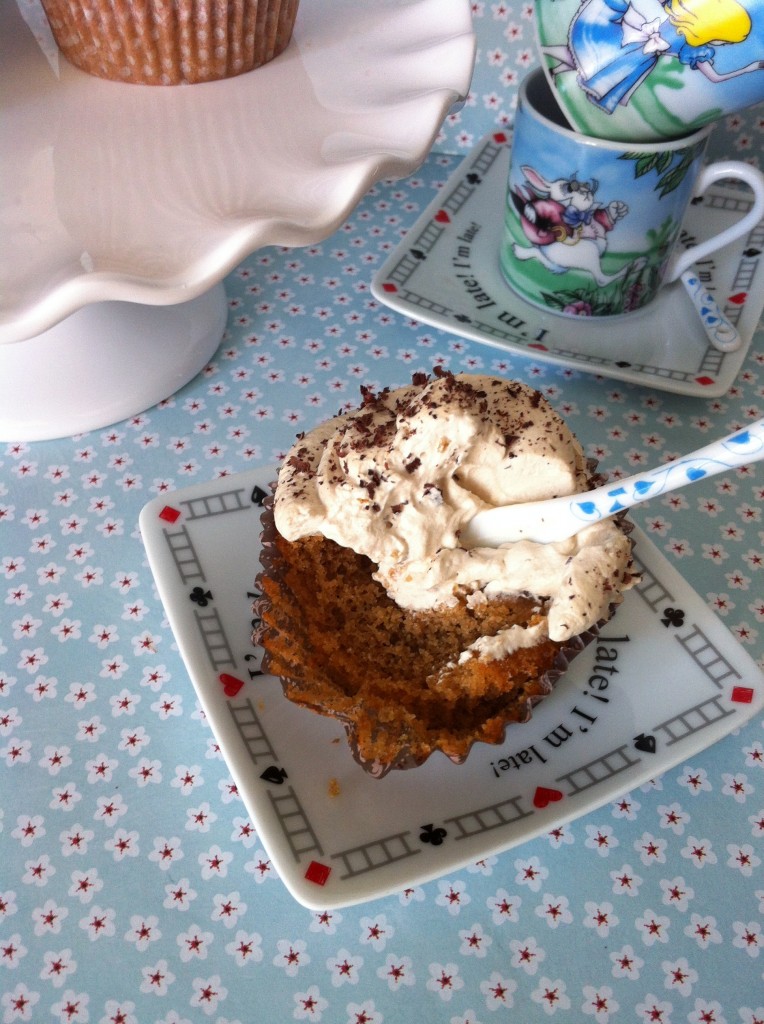 Moist and fluffy they were,
With a hint of mocha added.
Covered with a light whipped topping,
With notes of smooth coffee shining through.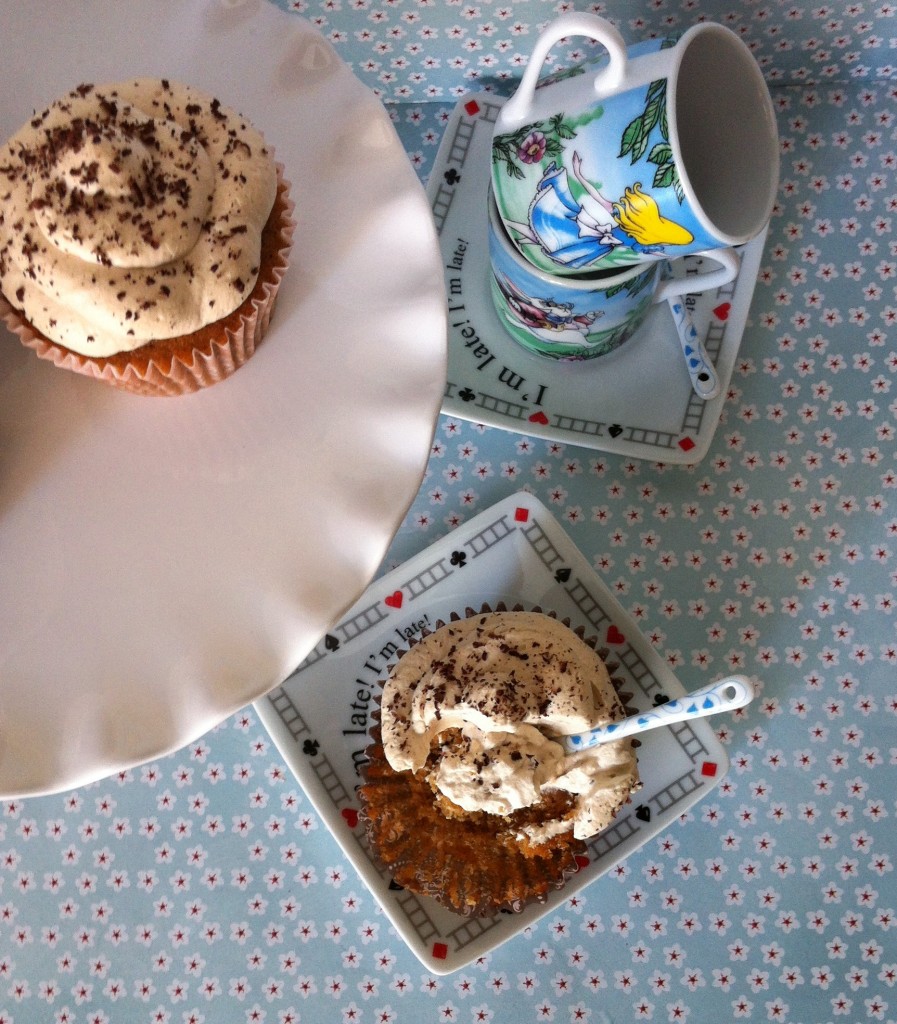 I know you would have wanted to be a part of this,
But alas, it wasn't meant to be.
I will go on, and share this recipe with all,
Goodbye old friend.
A moist cupcake with hints of coffee and cocoa. No one will be able to resist this gluten free, dairy free version of this classic Italian dessert! Whipped Topping adapted from Deseos Sin Gluten
Ingredients
For Cupcakes:

1/3 cup almond milk
1 1/2 tsp instant coffee
1/4 tsp unsweetened cocoa
1/2 cup dairy free buttery spread, room temperature (or butter if dairy free version not required)
3/4 cup brown sugar
1/4 cup granulated white sugar
3 eggs, room temperature
1 tsp pure vanilla paste (or extract)
3/4 cup white rice flour
1/4 cup brown rice flour
1/4 cup tapioca starch
1/2 tbsp baking powder

For Cafe au Lait Whipped Topping:

1 1/2 cup Nutri-Whip Whipped Topping
6 tbsp icing sugar
2 tsp instant coffee
Dark chocolate for decorating (optional)
Method
For Cupcakes:
Warm up milk in microwaveable cup for about 30 sec. Add coffee and cocoa, stirring to dissolve. Set aside and let cool.
Combine dry ingredients in a medium bowl and set aside.
Preheat oven to 350°F and line cupcake trays.
Beat dairy free spread and sugar in bowl of mixer, until light and fluffy (about 2 min).
Add eggs one at a time mixing well after each addition. Add vanilla and mix.
Add flour and milk, alternating between each, and mix well.
Fill liners about 2/3 full and bake for 22 minutes or until cupcakes spring back when touched gently in the centre.
Let cool in pan for 2 min, before transferring to wire racks to cool completely.

For Cafe au Lait Whipped Topping:

Warm up 1/4 cup Nutri-Whip in microwaveable cup for about 30 sec. Add coffee and stir to dissolve. Let cool.
In bowl of mixer using wire attachment, add remaining Nutri-Whip along with coffee and beat on med-high until mixture begins to thicken (about 3 min).
Add 3 tbsp of icing sugar.
Continue beating for 1 minute, then add remaining 3 tbsp of icing sugar.
Beat well until thick ribbons form.
Best used immediately, or you can refrigerate in airtight container for up to 3 days.
You can choose to garnish the finished cupcake with grated dark chocolate.
Notes
The whipped topping recipe will make more than enough to frost 16 cupcakes. This recipe makes about 1 1/2 cups so you will have leftovers...maybe for eating with a spoon :)
http://www.pastelbakery.ca/gluten-free-dairy-free-tiramisu-cupcakes/
Copyright 2014 Pastel Bakery: Gluten Free Desserts . All Rights Reserved | www.pastelbakery.ca
Thanks for stopping by! Comments are always welcomed and encouraged. 

Eva