Today I'm sharing with you an adapted recipe of a classic dessert from my childhood: Spanish Flan Gluten Free Cow Milk Free. The best part is it only uses 3 main ingredients so it's super easy to make!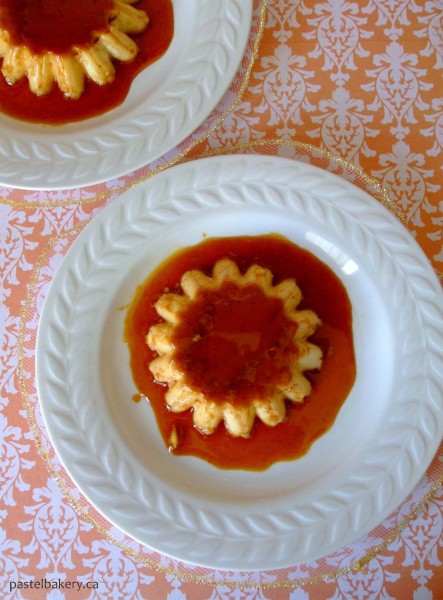 As a child, we had flan often. To be honest, at first it was not one of my favourite childhood desserts, but eventually it did grow on me. Unfortunately though, my mom is not nearby to make me one whenever the craving arises. So I got the courage to try out her recipe but switched the cow milk for goat milk (hence the adaptation).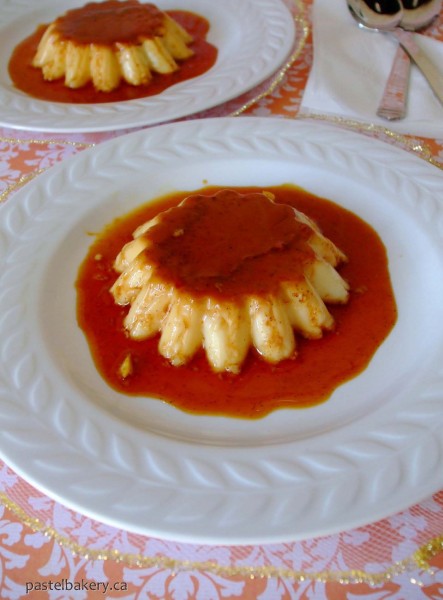 I won't lie; it was a bit tricky putting together this recipe. When I asked my mom for her quantities, I got one of those: 'a little bit of this, a little bit of that' responses. Example: for eggs I was told to use the number I wanted. Now I'm sure had it been my mom making the flan, she really could have added the number of eggs she wanted and it still would have turned out marvellously. However, in my case, I guarantee it would have been a huge flop, and I'd be left there standing in a puddle of flan. So I used her quantities from a recent flan she made as my guideline and decided to stay away from the 'yeah it'll still work for me if I throw in this extra egg, this way I won't have 1 egg lying around' attitude because we all know I'd just be kidding myself.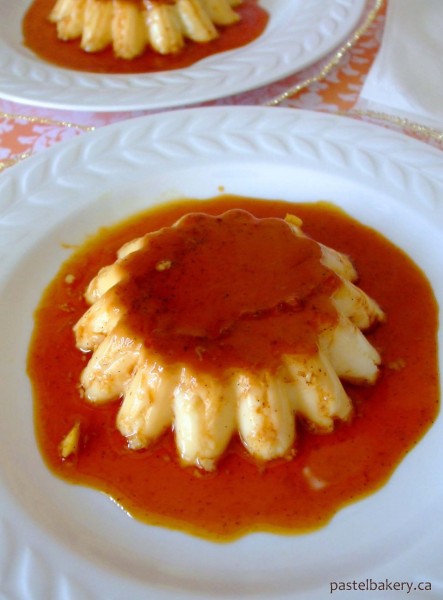 I was also advised against melting the sugar and water (for the caramel) in the same pan the custard is baked in (this is what my mom does), but I definitely already knew that. As an amateur Flanador (yup that's right. I just made up a word for flan maker), I knew I wasn't going to even try it. One thing is adding an extra egg. Another thing is spilling piping hot sugar syrup all over myself, and then cursing the day I attempted to make flan, while vigorously shaking my fisted hand up in the air (damn you flan!!). Of course, I took the safe route and made the caramel in a separate pot.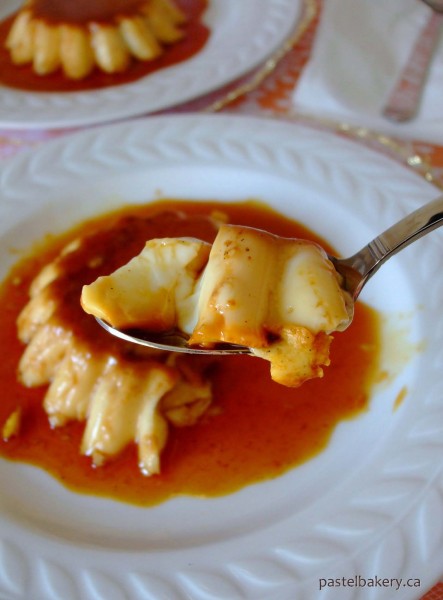 Even though the cow milk was swapped out for goat milk, it worked perfectly. The end result is a refreshing dessert which surprisingly is not overly sweet. It may not be my mom's flan, but I'd like to think, I may be on my way to becoming an experienced Flanador. Gracias mama por la receta 
Pure deliciousness!
Enjoy and thanks for stopping by! Comments are always welcomed.
Eva
Spanish Flan Gluten Free Cow Milk Free
Smooth and creamy authentic Spanish Flan. The perfect 'not too sweet' dessert!
Ingredients
2 cups goat milk
6 tbsp granulated sugar
1-2 cinnamon sticks
1 tsp vanilla extract or vanilla bean paste
3 eggs

For Caramel

2 tbsp water
1/2 cup granulated sugar
Method
Preheat oven to 350ºF. Place 6 ramekins into a baking dish, which is as high as the ramekins; set aside.
In a medium pot, combine goat milk, sugar, cinnamon and vanilla, and gently simmer over med-low heat. Stir to dissolve all sugar and simmer until milk is warmed, but not boiled (about 6 min). Remove from heat and set aside.
In a small saucepan over med-high heat, boil the 2 tbsp water with 1/2 cup sugar.
Once sugar begins to boil, occasionally rotate pan gently over heat. Boil until sugar caramelizes and turns into a rich dark amber colour. Be careful not to burn the sugar. Remove from heat and carefully pour into ramekins, dividing caramel throughout all 6. Set aside.
In a large bowl, beat eggs with a wire whisk. Pour the milk in a slow and steady stream while continuing to gently whisk the eggs.
Once all the milk has been added, place a colander over the pot previously containing the milk, and strain the egg/milk mixture through. This will ensure any white clumps from the egg won't make it through to the final product. Evenly distribute egg/milk mixture into each ramekin.
Pour hot water around the outside of the ramekins so it comes halfway up them.
Place in center of oven and bake for 25-30 min, or until edges are set, but centers still jiggle slightly.
Remove from oven and let cool for about 20 minutes before removing ramekins from baking dish to cool to room temperature - be sure not to remove flan from ramekins yet.
Once cooled to room temperature, cover and place in fridge for at least 4 hours or if possible overnight.
Once ready to be served, run a knife around the inside edge of each ramekin. Cover ramekins with a small bowl (or if using a plate, make sure it has a bit of a lip to hold the sauce), hold tightly, and flip over inverting flan into the bowl.
Keep any leftovers in the fridge. Flan is best consumed within 5 days. Enjoy!
Notes
> I baked my ramekins in a light pan vs. a dark pan and found that I needed to bake them for 45 min.
> The flan will taste better if it sits in fridge overnight, so if you can, bake ahead!
> If flan were to get stuck when flipping into bowl/plate, gently tap bottom of ramekin and try again.
http://www.pastelbakery.ca/spanish-flan-gluten-free-cow-milk-free/
Copyright 2014 Pastel Bakery: Gluten Free Desserts . All Rights Reserved | www.pastelbakery.ca