This past weekend I was had the great pleasure of attending a very special wedding, and was honoured to make this Gluten Free Dairy Free Wedding Cake for the event.  It was a special cake for my sister-in-law Melissa from Glutrition.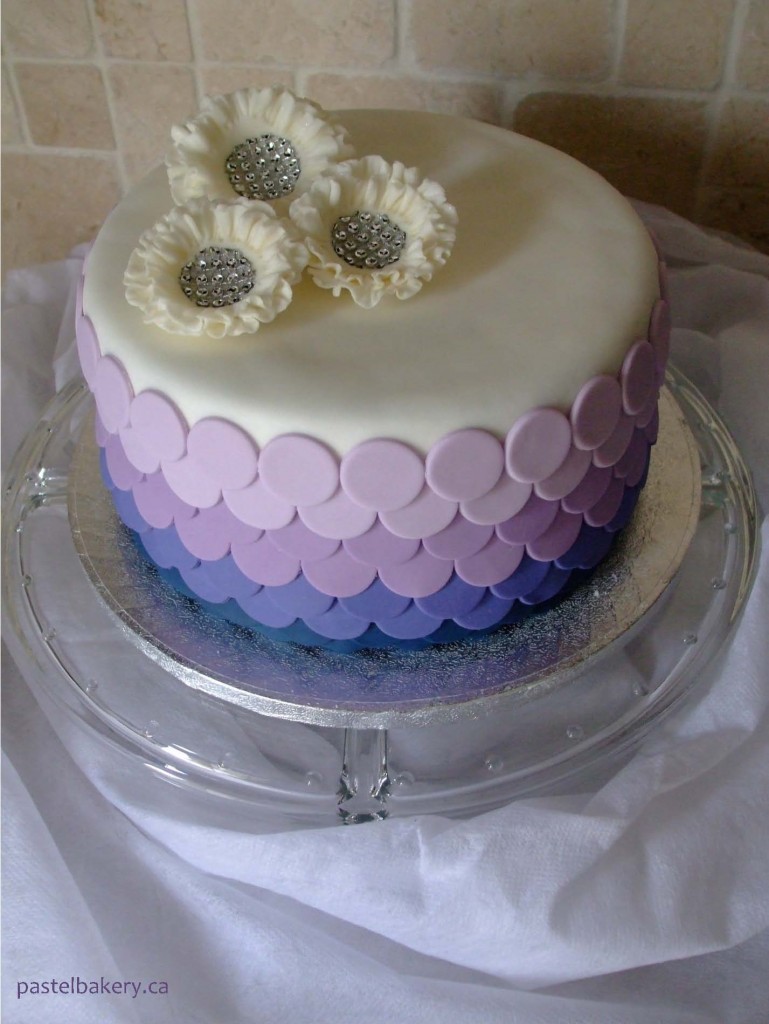 I will be honest…when I first met with Melissa to discuss what she envisioned for her Gluten Free Dairy Free Wedding Cake, I was a bit nervous.  Like myself, Melissa strives for perfection in anything she creates, hence the nervousness.  Not only was I scared it would not meet her expectations, but I was also concerned I would nitpick every detail and not be satisfied with the final piece.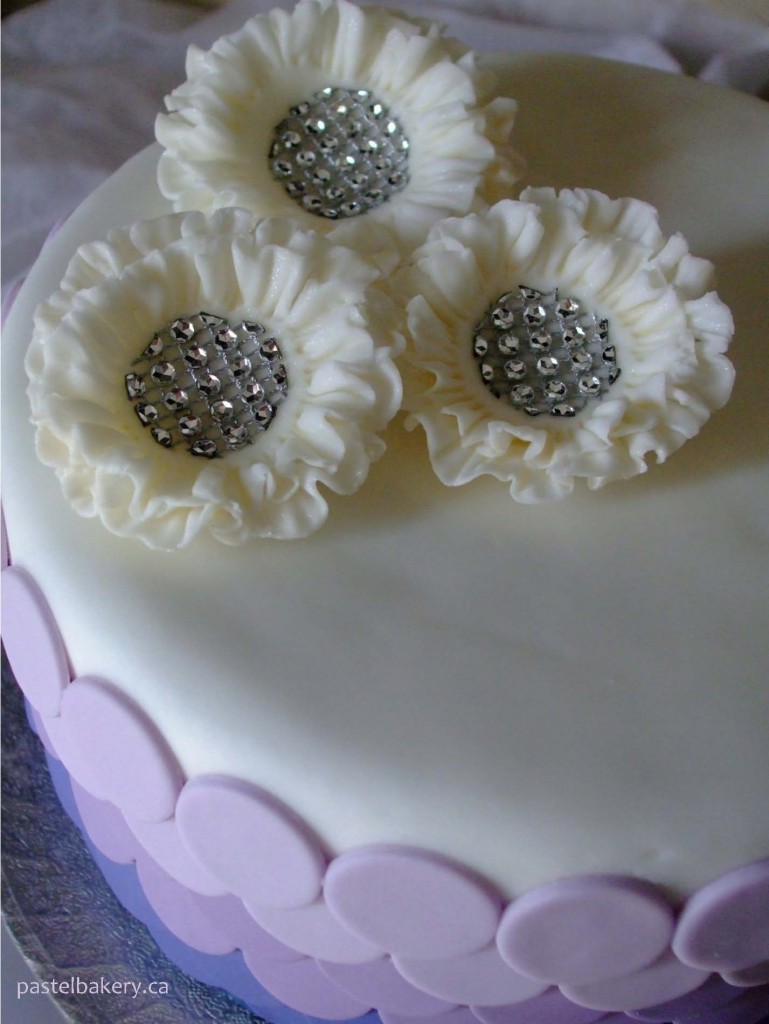 I rarely have the opportunity to make fondant covered cakes; so needless to say, I was a bit out of practice.  My nitpicking kicked in as soon as I started 'gluing' the first 2 rows of blue circles.  Let's just say, those 2 rows took waaay longer than they should have, and I came out with blue dyed finger tips.  I was determined though to make this cake as perfect as possible…even if it meant showing up to the wedding with Smurf finger tips!  All things considered though, the cake came together nicely, I was happy with the finished piece and I believe Melissa was too – which in the end, is all that mattered.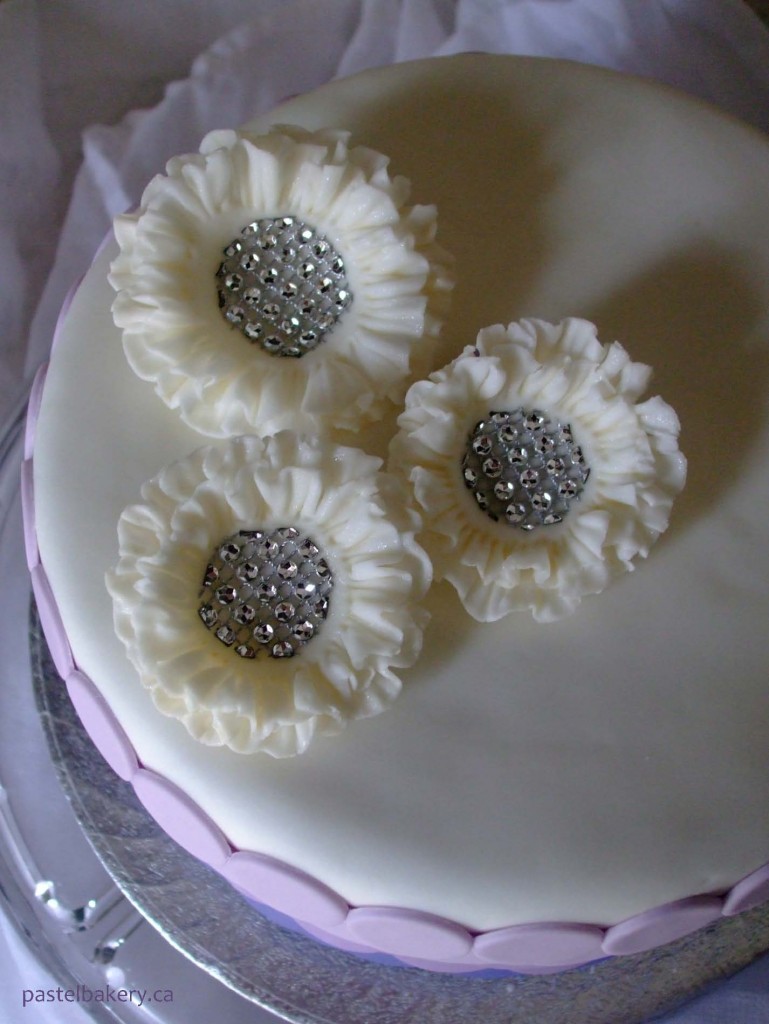 Topped with fondant ruffled flowers with 'diamond' centers, this moist chocolate cake with banana pudding filling shined along with the rest of the beautiful evening decor.
Congratulations again to the happy couple and all the best!
Eva