CHOCOLATE!! So, now that I have your attention, how 'bout some cookies? Ok, nobody freak out, there's still lots of chocolate involved…I promise. I may be talking cookies today, but these ain't your ordinary cookies. These cookies start with a slightly crispy shell you bite through to reach the soft chocolatey center, and finish off with a chewy brownie texture. They are Gluten Free Dairy Free Brownie Cookies and yes, they are awesome. You're welcome. It's pure brownie love I tell you. Pure. Brownie. Love.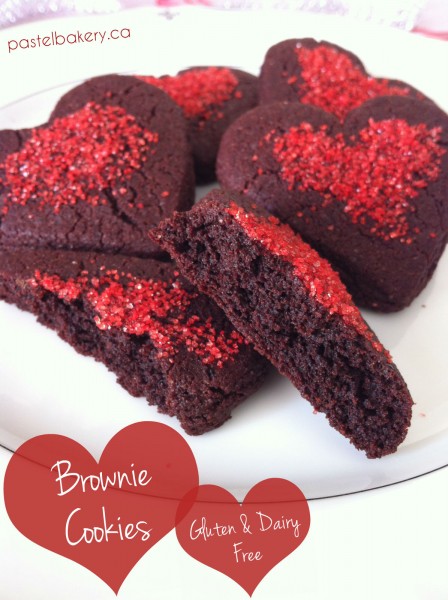 And speaking of love, Valentine's Day is coming up. Whether you're into celebrating the holiday or not, dessert is still an important meal of that day. Uh duh, as it is every day.
Personally, I don't celebrate Valentine's Day; at least not in a big way. I don't believe in paying extra for a meal at a restaurant or waiting forever for a table just because it's the 14th of Feb. What's up with that? Now, that's not to say I don't try to prepare a 'special' dinner at home, with dessert included of course. That's why these Gluten Free Dairy Free Brownie Cookies are perfect for this day. They're just that good and so easy to make. You could even warm them up a bit and serve them with some vanilla ice cream. Oh yeah, I just went there.
Of course if brownies aren't your thing (which if that's the case, well then, we need to talk), you could always whip up a batch of these truffles from my past post. Which FYI, are also awesome and super easy to make. Now there's no excuse for you to not have a delish dessert on V Day.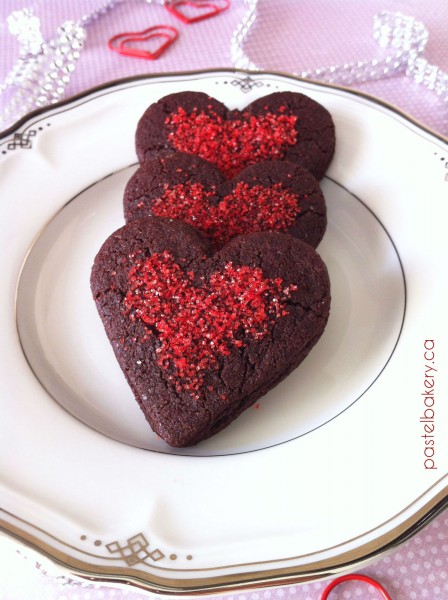 If you don't have a small heart shaped cookie cutter, or you just can't be bothered, no worries; you can just flatten these cookies using the bottom of a glass. They're not picky.
Now go make these brownie cookies before you break my heart.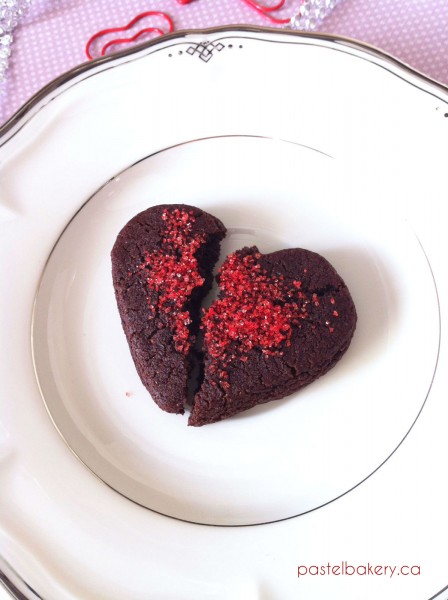 Pure deliciousness!
Enjoy,
Gluten Free Dairy Free Brownie Cookies
Soft and chewy, these brownie cookies are definitely addictive!
Ingredients
1/2 cup brown rice flour
1/2 cup sorghum flour
1/4 cup buckwheat flour
1/4 cup tapioca starch
3/4 cup unsweetened cocoa, sifted
3/4 cup brown sugar
1/4 cup granulated sugar
1 tsp baking soda
2 eggs, slightly beaten
1/2 cup light olive oil
1 tbsp vanilla bean paste
Method
Preheat oven to 350°F. Line cookie sheets with parchment paper or spray with non-stick cooking spray and set aside.
In bowl of mixer, combine all dry ingredients (1 through 8) and stir.
Add in remaining ingredients and mix until well combined and dough sticks together.

If using heart shaped cutter:

scoop out about 1 tbsp of dough at a time, roll into ball, flatten with bottom of a cup and cut cookie out using heart shape cutter. Place cookies on sheet, leaving about 1' space between each cookie.

If NOT using heart shaped cutter:

scoop out about 1 tbsp of dough at a time, roll into ball and place on prepared cookie sheet. Flatten with bottom of a cup. Leave about 1" space between each cookie.
Bake for 10 minutes - note center of cookies will still be slightly soft. Over baking the cookies will result in a crispier cookie.
Let cool on sheets for at least 5 minutes before transferring to wire racks to cool completely.
http://www.pastelbakery.ca/gluten-free-dairy-free-brownie-cookies/
Copyright 2014 Pastel Bakery: Gluten Free Desserts . All Rights Reserved | www.pastelbakery.ca