I had to laugh…I just noticed this is my 14th post on the 14th of February
. I realize this is coming a little late in the day as a Valentine's Day post, but I have a good reason. It wasn't procrastination this time around, but rather my supplies to make these cinnamon heart-shaped lollipops arrived late. Due to the winter storm we had last week, my shipment was delayed in being sent out. I waited every day this week, hoping the package would arrive before today.
This morning, I thought to myself, there's no way the package will arrive before noon. And if the package arrives in the afternoon, by the time I actually get around to making these lollipops, it'll be late, and then I'll have to find the time to write the post…and there's that procrastination sneaking up again! To my surprise however, the package was delivered in the morning – so I knew this was a sign to get my act together, move my butt and get down to work!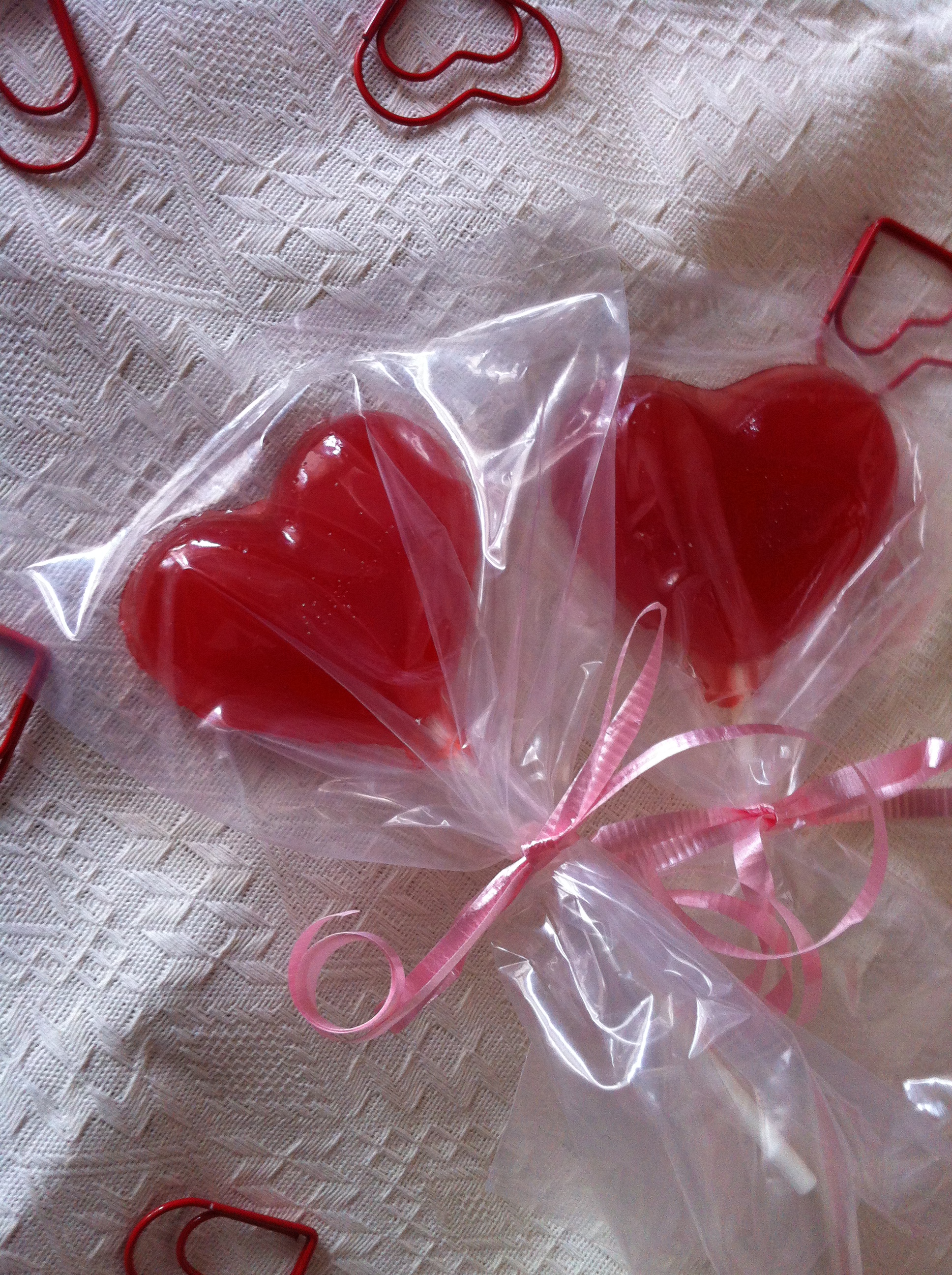 I won't lie, this project was quite messy. Maybe it was because it was my first time making hard candy, don't know. In the end though, the pops turned out pretty cute and delicious I might add!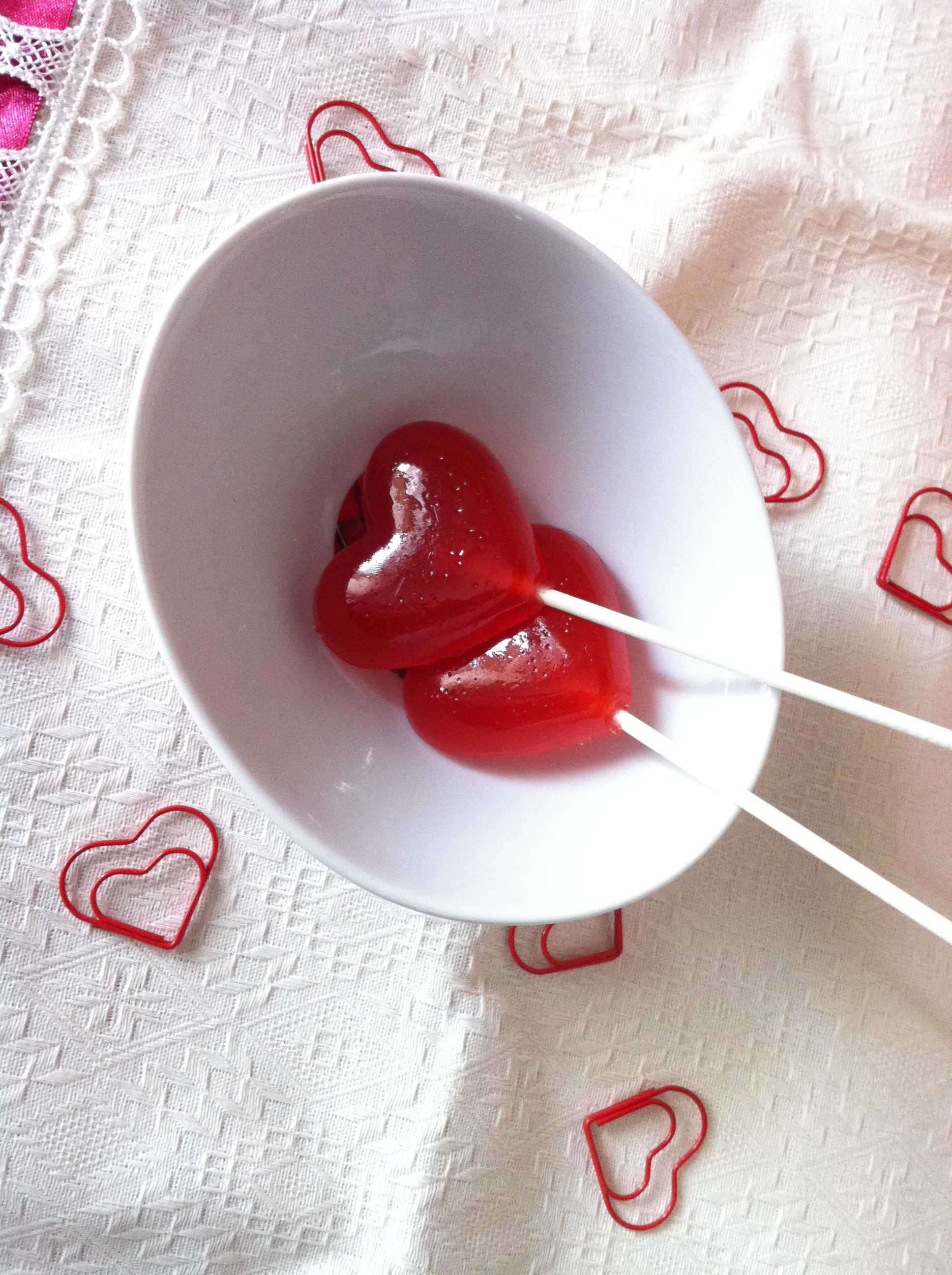 I only had one heart shaped mold on hand, so I only got 5 lollipops in this shape. Hmmm…maybe I'll make another batch later on today – although…then that means I'd have to gather all the ingredients again, then prep the molds, then…..
Pure deliciousness!
Here is the recipe…enjoy!
Cinnamon Heart-Shaped Lollipops
Ingredients
1 cup granulated sugar
1/2 cup brown rice syrup
1/4 cup water
1/4 tsp cinnamon oil
Red food colouring (optional)
Candy molds
Lollipop sticks
Method
Spray molds with non-stick cooking spray, insert lollipop sticks and set aside.
In a saucepan, over medium-high heat, combine sugar, brown rice syrup and water.
Insert candy thermometer and stir until sugar dissolves.
Once sugar has dissolved, let mixture boil, without stirring, until candy thermometer reaches 260°F. At this point you can add the red food colouring, if you are using. No need to stir the colouring as it will blend in as the mixture boils.
Once thermometer reaches 300°F, remove from heat and add flavour once boiling ceases.
Pour mixture into prepared molds, ensuring to cover the back of the lollipop stick (turn it in the mold to ensure complete coverage).
Allow to cool completely before removing from molds.
http://www.pastelbakery.ca/cinnamon-heart-shaped-lollipops/
Copyright 2014 Pastel Bakery: Gluten Free Desserts . All Rights Reserved | www.pastelbakery.ca
Thanks for stopping by! Comments are always welcomed and encouraged. 

Eva