It's back baby! As you may recall, I recently mentioned how I became tired of the cocoa bean, leading me to this Apple Cinnamon Pecan Olive Oil Cake (one of my new favs by the way!). Deep down, I knew that soon enough my BFF and I would be a team again, and I'm happy to report that day has finally arrived! Ok, so maybe we weren't apart for that long, but it's still a big deal to me (frankly, I can't believe it even happened). So, as a peace offering to choco, I decided to incorporate it into this Gluten Free Dairy Free Chocolate Banana Bread recipe.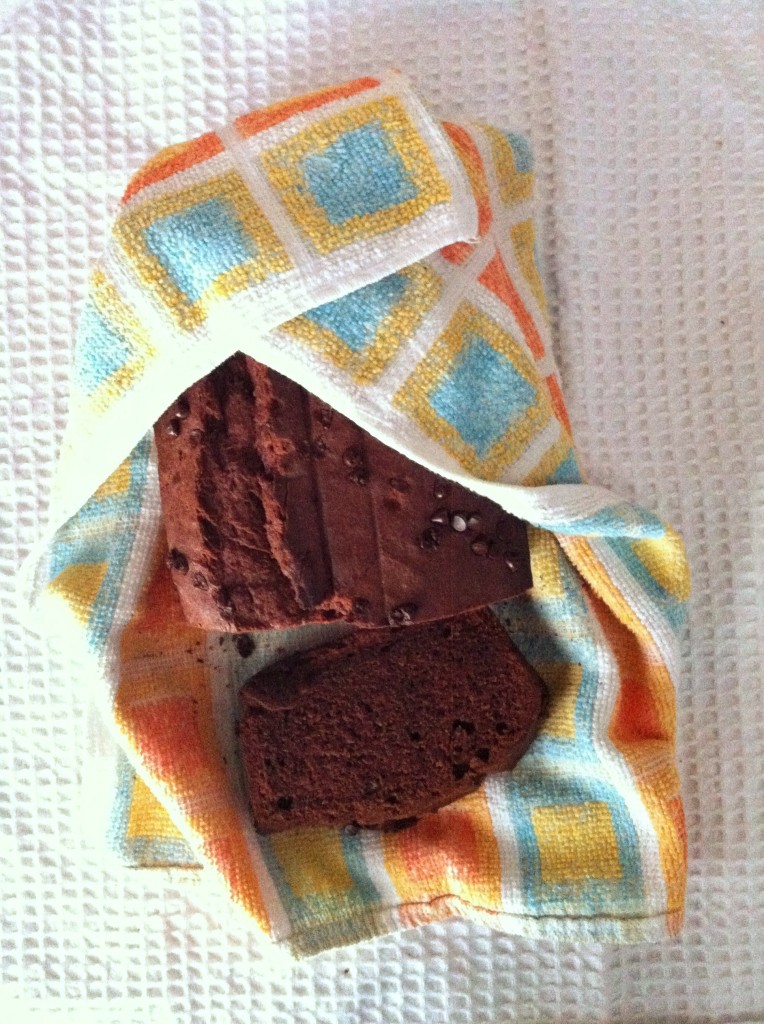 Who doesn't love banana bread – well, I suppose maybe those who don't like banana, but I mean if you do, isn't it the best? Always so moist, and it's the perfect way to use up those aging bananas.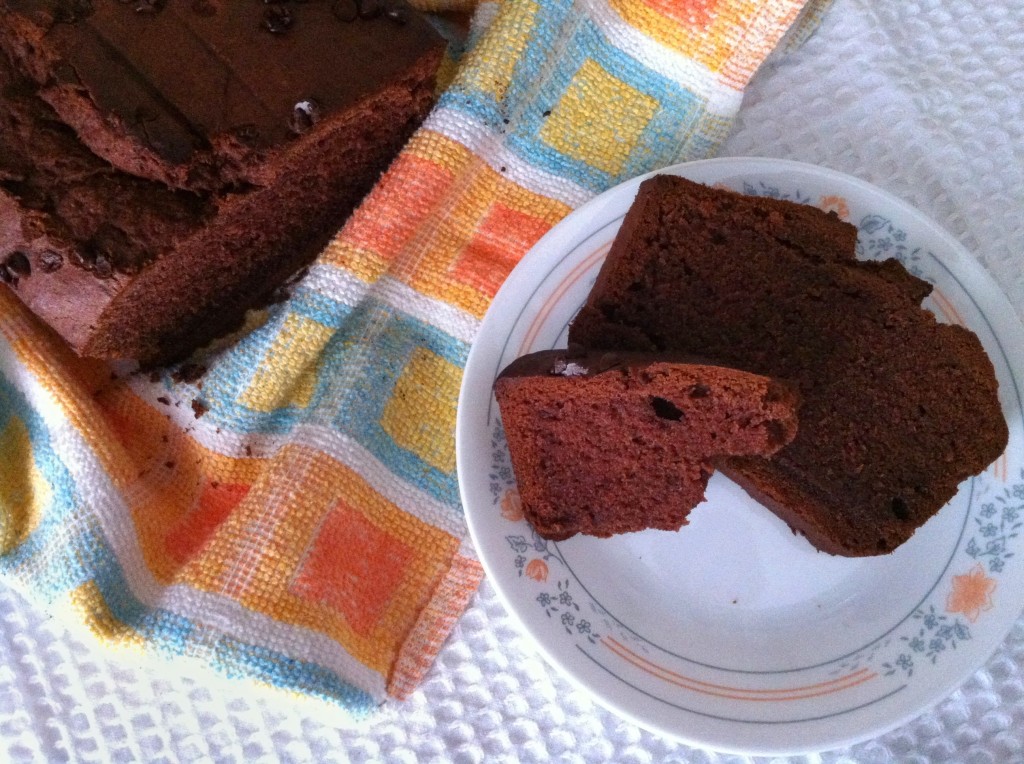 I wanted to make this recipe dairy free. Technically I shouldn't be consuming large amounts of dairy, even a small amount on a daily basis can be trouble. Of course, sometimes I can't control myself and I slip up (what can I say, I love Swiss Meringue Buttercream). So, rather than using greek yogurt, I went a bit different and switched it up for mayonnaise. Yup that's right, mayo.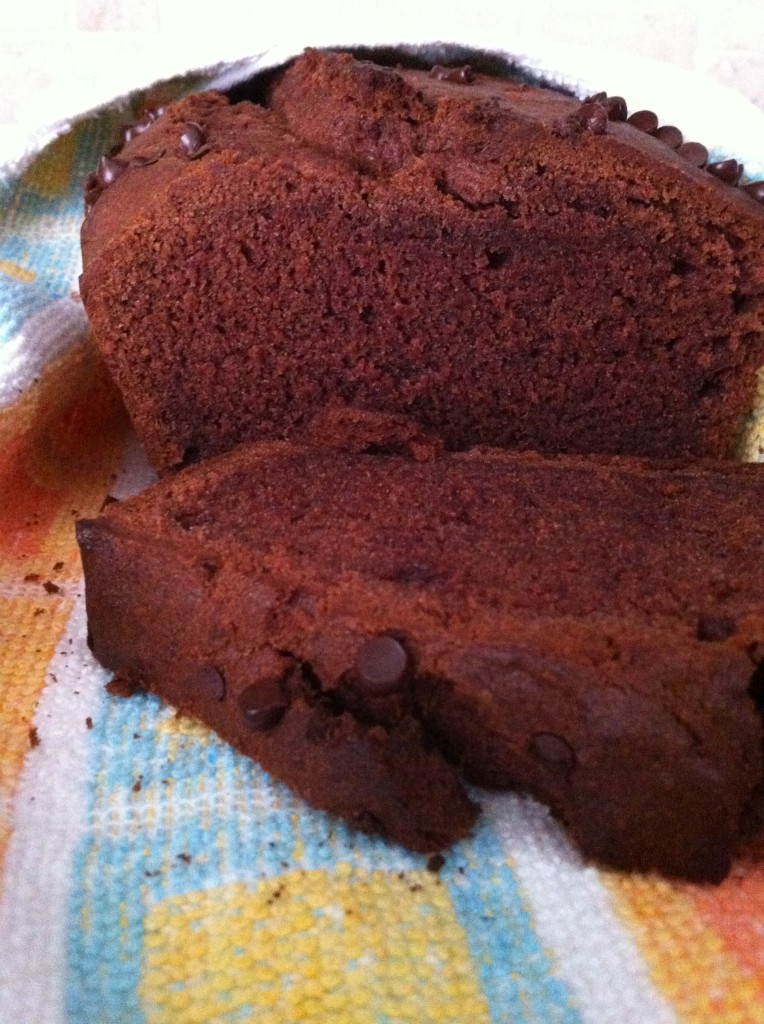 Now I do recall at one point or another, using mayo in a non-gluten free recipe (back in my non-GF days), but I can't say I ever used it in gluten free baking, until now that is. I also had a box of Kinnikinnick All Purpose Flour Blend on hand so I decided to use this rather than mixing my own blend. When you want to whip something up quickly, I find that an all purpose gluten free flour blend is the way to go. Maybe it's the laziness in me, but I find it helps speed up the process (rather than having to pull out all my different bins of flours and making my own mix). Now for the chocolate part, I went with some hot chocolate mix rather than unsweetened cocoa. I used the Mexican Hot Cocoa Mix from Purest. It gave a nice chocolate fudge taste with a hint of spice. The final result? An easy to make, super moist banana bread full of chocolatey goodness.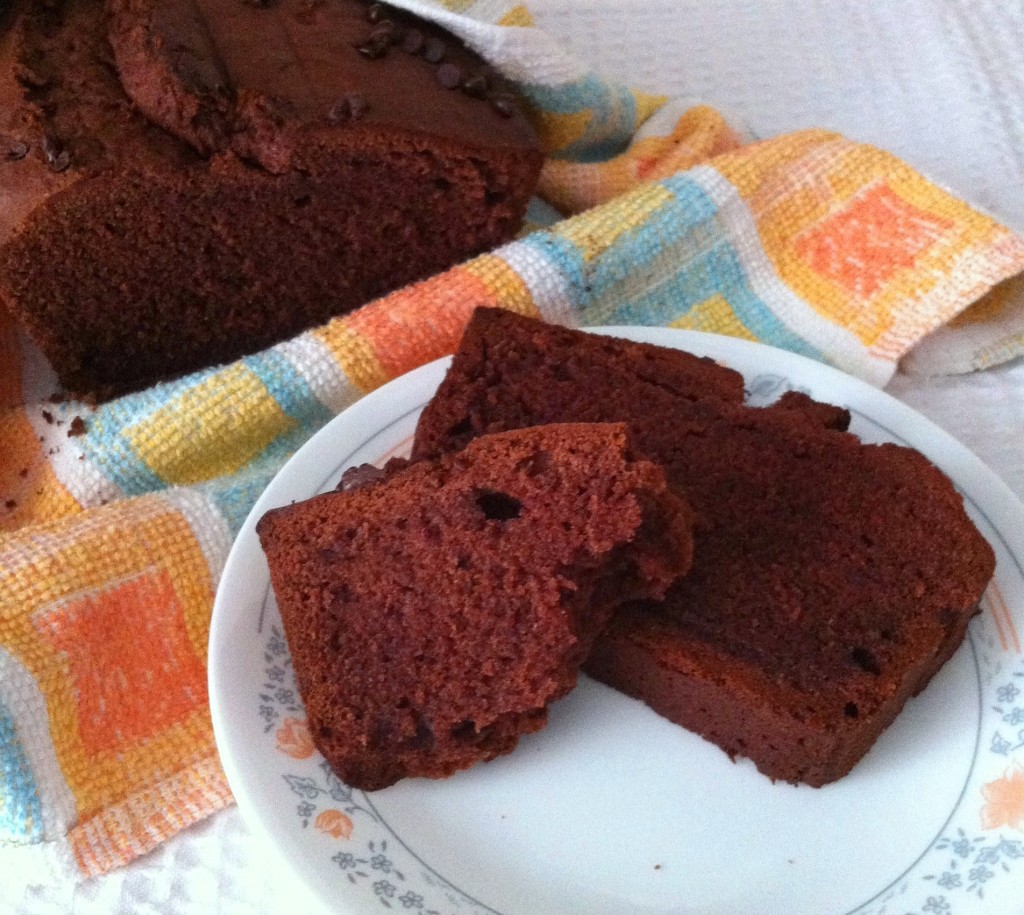 Pure deliciousness!
Stay tuned as I will return next week with some chocolatey sweets…just in time for Easter!  Hopefully the chocolate in this recipe will hold you over until then.

Enjoy and thanks for stopping by! Comments are always welcomed.
Eva
A quick and easy banana bread that's super moist and full of chocolatey goodness!
Ingredients
1/2 cup dairy free buttery spread, room temperature (or butter if dairy free version not required)
1/2 cup brown sugar
1/2 cup Purest Mexican Hot Cocoa Mix (of if you don't have you could use another hot chocolate mix)
1 egg, room temperature
1 tsp pure vanilla extract
1 1/2 cup gluten free all purpose flour (I used [Kinnikinnick All Purpose Flour Blend)
1 tsp baking soda
3 ripe bananas
3/4 cup mayonnaise
Method
Preheat oven to 350°F. Spray a 9x5 loaf pan and set aside.
Peel and mash bananas in a medium bowl and set aside.
In bowl of mixer, beat dairy free spread with sugar and cocoa mix until light and fluffy (about 2 min).
Add egg and vanilla and mix well.
Add flour, baking soda, bananas and mayonnaise and mix until combined.
Pour into prepared loaf pan and bake for 1 hour or until toothpick inserted in center of loaf comes out clean.
Let cool in pan for at least 5 minutes before transferring to wire rack to cool completely.
http://www.pastelbakery.ca/gluten-free-dairy-free-chocolate-banana-bread/
Copyright 2014 Pastel Bakery: Gluten Free Desserts . All Rights Reserved | www.pastelbakery.ca